^
LifeGuide and Kingdom Advisors
Aligning Finances and Faith

Founded by Ron Blue and Larry Burkett, Kingdom Advisors exists to encourage, educate, and empower Christian financial professionals with biblical wisdom to be effective disciples of Jesus Christ in the marketplace. Advisors Doug Denlinger, Zak Lutz, Derek Mosley, Matt Hess, Brien Lasse, and Holly Whitmire have all completed the certification process and have been awarded the Certified Kingdom Advisor® (CKA®) designation.
Schedule Exploration Meeting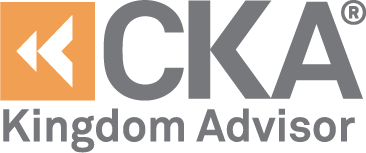 About the CKA® Designation

As Certified Kingdom Advisors® (CKA®s), Doug, Zak, Derek, Matt, Brien, and Holly have completed the coursework and examination, commit themselves to incorporate biblical principles into their financial advice, and provide evidence of an approved professional designation or have at least 10 years full-time experience in their discipline.
In addition, CKA®s agree to espouse and practice the Kingdom Advisors Code of Ethics by maintaining active local church involvement and by providing pastoral and client letters of reference. They agree to submit themselves to annual accountability by another Certified Kingdom Advisor® and pledge that they practice biblical stewardship in their personal and professional lives and by regularly giving in proportion to their income.
Kingdom Advisors teach financial principles like:
Spending less than you earn
Avoiding the use of debt
Setting long-term goals
Planning for financial margin
Giving generously
Paying taxes with gratitude
Asking the Right Questions
From choosing your financial advisor to picking your attorney, CPA, and insurance professional, assembling your team of advisors can feel overwhelming. You know it's important to ask the right questions, but where do you even start? What questions should you ask? What qualifications and attributes should you look for?
Here are a few of the questions that Kingdom Advisors recommends you ask when interviewing financial and investment advisors:
Do you do comprehensive financial planning?
Do you work for an insurance company, investment company, or a broker-dealer that manufactures insurance or investment products?
Are you compensated by fees, commissions, or both?
What is your process and how many times will we meet?
How many clients do you have?
Do you think that it is good to pay off my house by retirement?
What professional certifications do you hold?
What is your investment philosophy?
Once you have invested client assets, how do you monitor investment performance?
How do you integrate a biblical worldview into your investment philosophy?
What types of investments do you use? Load or no-load mutual funds, ETFs, Stocks, Bonds, and Annuities?
How and how often do you communicate with your clients?