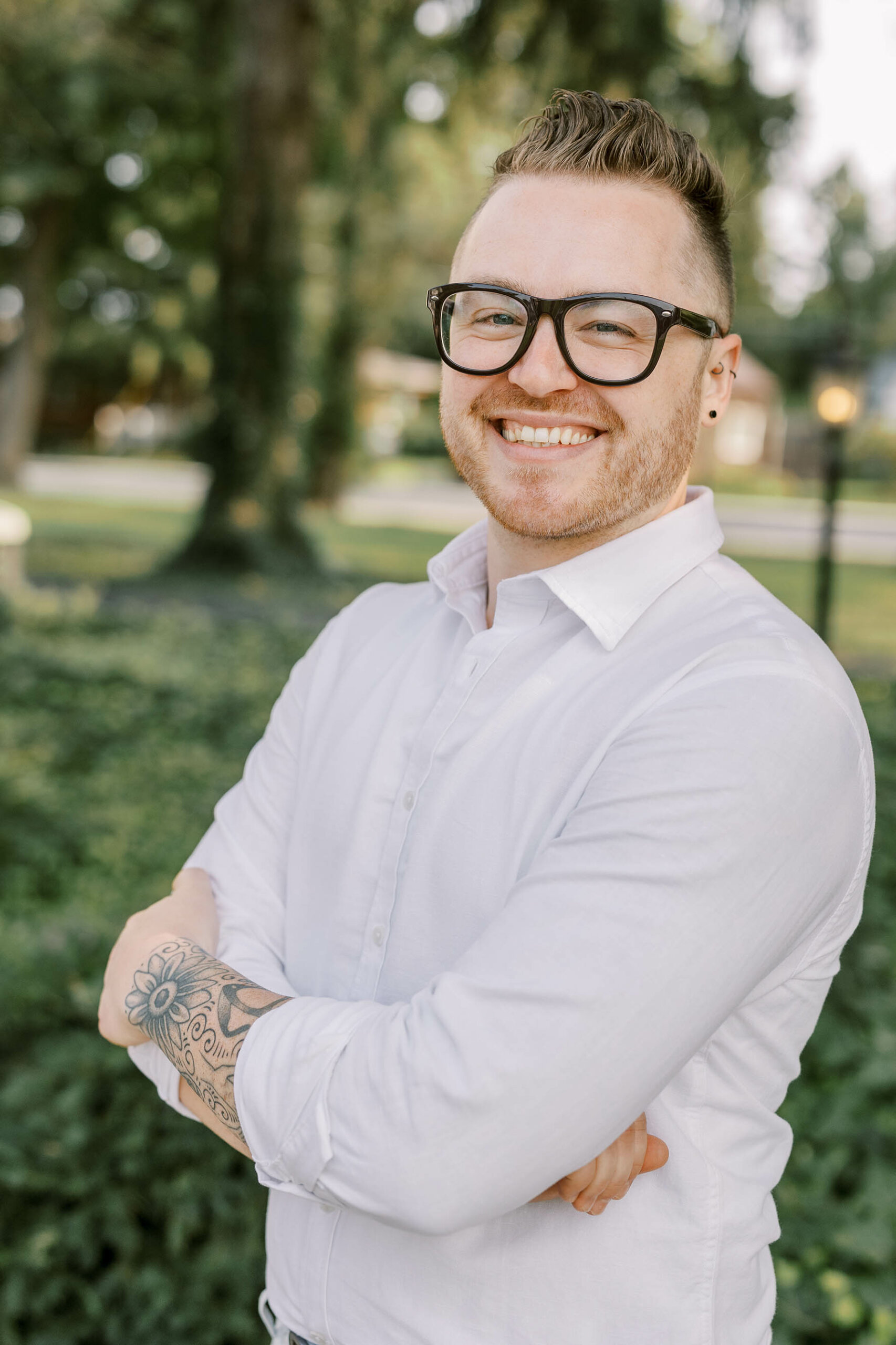 Ask Scott About: His guitar collection, recording studio, fathering twin boys, and the Pittsburgh Penguins.
(717) 796-1700
Scott McFadden
Brand Evangelist
Scott's role:
As LifeGuide's Brand Evangelist, Scott leads and implements LifeGuide's overall marketing, branding, and communication efforts.
A bit about his background:
Scott graduated from Penn State Harrisburg in 2013 with his B.A. in Communications. For several years, Scott worked in various graphic design and web design roles. But while he enjoyed design, he always felt the pull to go deeper with his clients. Rather than simply making something "pretty", he wanted to help businesses grow by leveraging a cohesive, compelling brand identity. When Scott joined the team at LifeGuide, he immediately knew he was home. With a talented, driven team around him, Scott set out to make sure that every aspect of LifeGuide's brand reflected the level of quality, focus, and intentionality LifeGuide provides its clients!
What Scott says he loves most about his job:
"I love being able to use my "right-brain" gifts in a traditionally "left-brain" industry. We're so privileged in the way our clients invite us into their lives to help them navigate important decisions. And I love that I get to use my creative energies to help more families achieve financial peace, freedom, and eternal impact!"
Outside of work:
Scott lives in Carlisle, PA, with his wife, Joy, and their three boys, Jude, Drew, and Beck. They enjoy visiting new restaurants and spending time on their back porch with friends. Scott is an avid songwriter and records/releases original music out of his home studio.
His favorite organizations:
charity: water
The Meeting House
New Life Community Church
WNYC