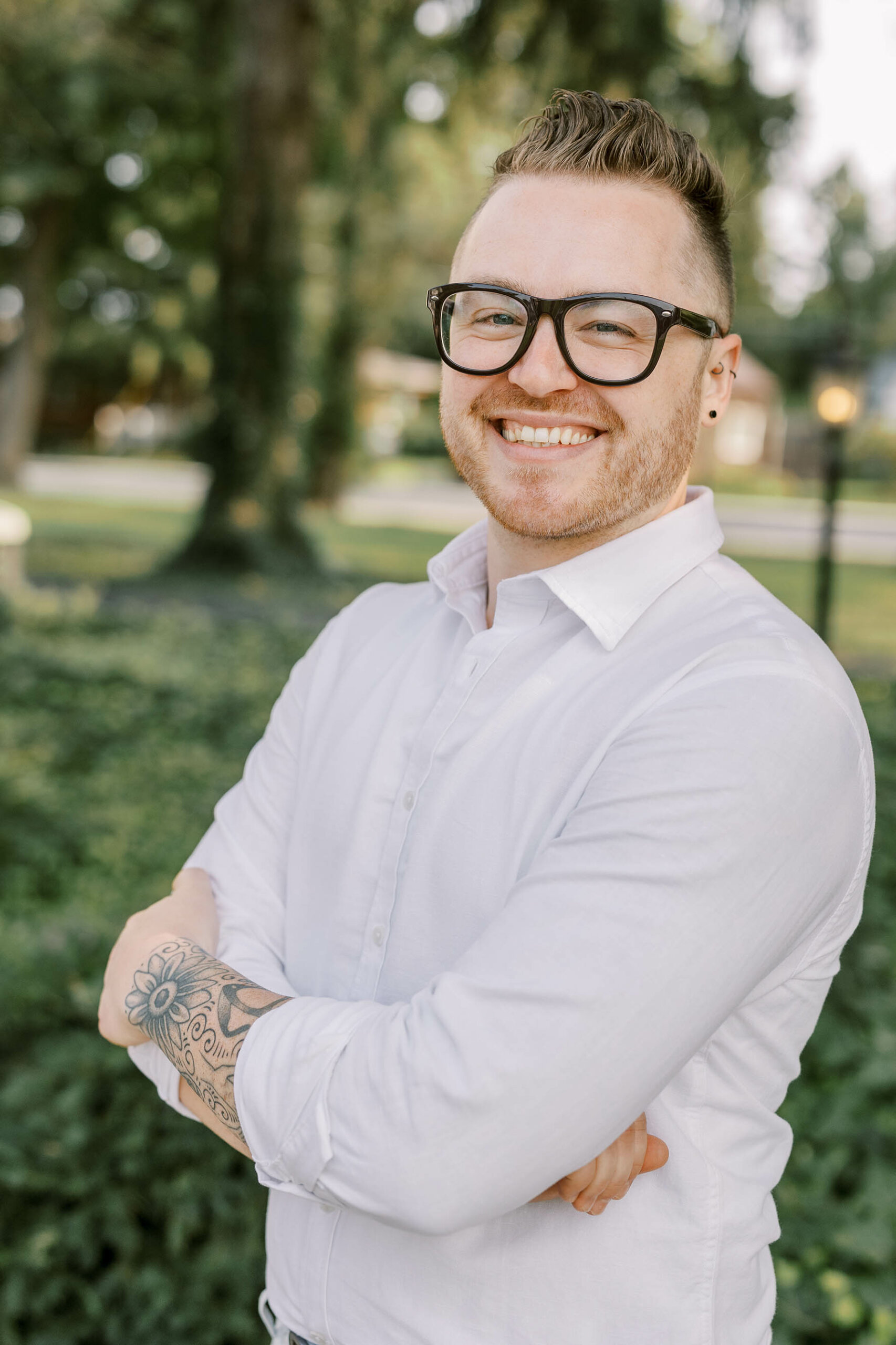 Ask Scott About: His guitar collection, recording studio, fathering twin boys, and the Pittsburgh Penguins.
(717) 796-1700
Scott McFadden
Brand Evangelist
Scott's role:
As LifeGuide's first official Brand Evangelist, Scott spearheads LifeGuide's overall marketing needs—from strategy, to design, to implementation.
A bit about his background:
Scott graduated from Penn State Harrisburg in 2013 with his B.A. in Communications. Having worked in design studios as well as freelance capacities, Scott has always enjoyed crafting brands and creating compelling content. Prior to getting hired at LifeGuide, Scott had actually worked with the LifeGuide team for years as a contract designer, developing the brand and working on various projects.
What Scott says he loves most about his job:
"I love being able to use my "right-brain" gifts in a traditionally "left-brain" industry. We're so privileged in the way our clients invite us into their lives to help them navigate important decisions. And I love that I get to use my creative energies to help even more people find financial peace, freedom, and impact."
Outside of work:
Scott lives in Carlisle, PA, with his wife, Joy, and their twin boys, Jude and Drew. They enjoy trying new restaurants and spending time with friends. Scott also leads worship at The Meeting House and records/ releases original music out of his home studio.
His favorite organizations:
The Meeting House Church
New Life Community Church
charity: water