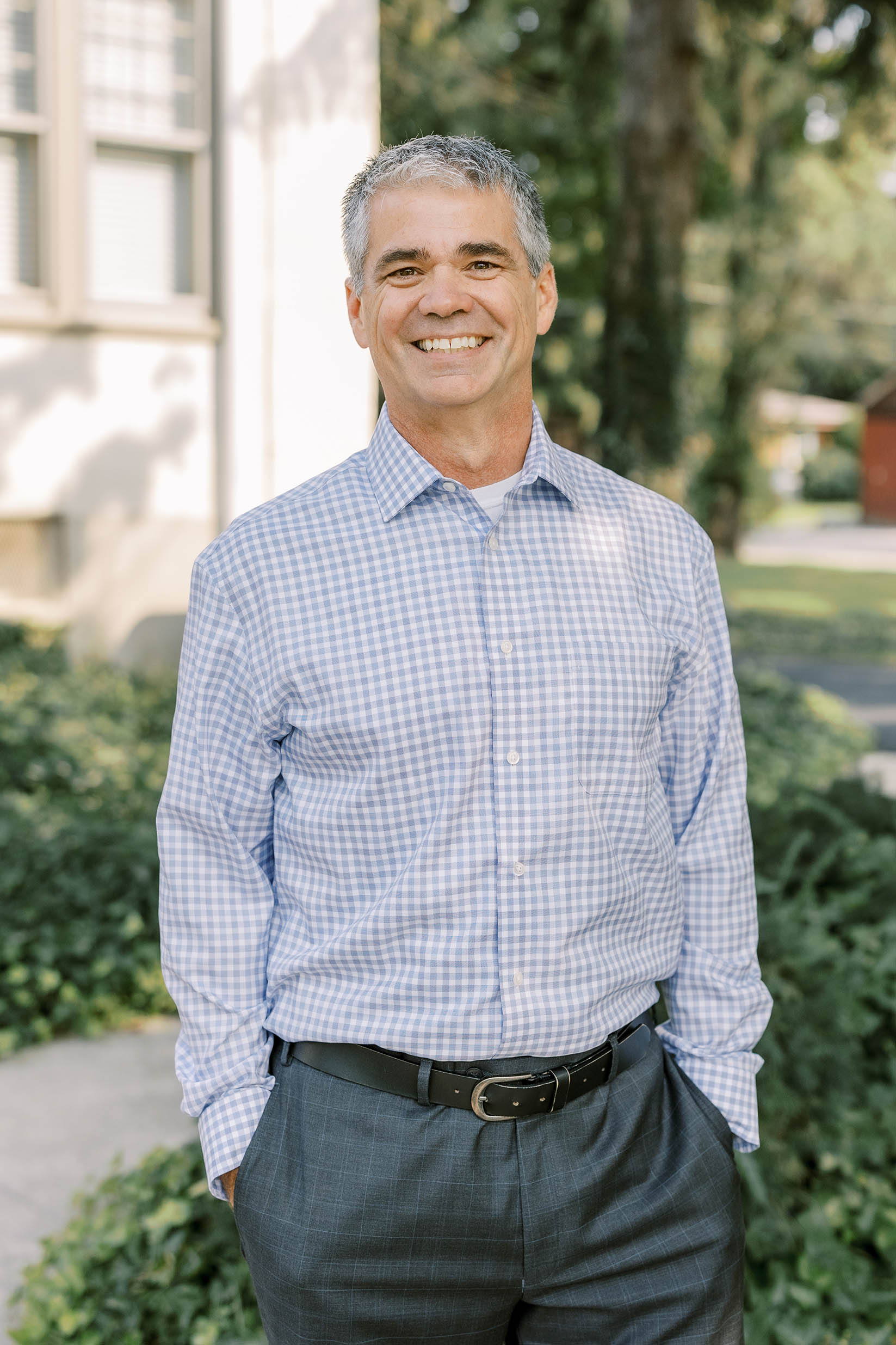 Ask Doug About: Penn State football, mountain biking, missional for-profit businesses, or how his "third shot drop" in pickleball is coming along
(717) 796-1700
Doug Denlinger, RLP®, CKA®
Managing Partner
Doug's role:
Doug is responsible for LifeGuide's strategic direction and overall business operations. He also enjoys mentoring new advisors and working alongside LifeGuide's advisory teams to care for and serve client families.
A bit about his background:
Doug is a Registered Life Planner® and a Certified Kingdom Advisor®, as well as a Dave Ramsey SmartVestor Pro®1. Doug is one of LifeGuide's founding partners. Prior to transitioning into financial services, Doug worked as a senior executive at a global technology firm where he led a team of 600 professionals. After spending more than ten years climbing the corporate ladder, Doug realized he was being called to make a larger impact for the Kingdom through his profession. That's when he caught a vision for helping people identify, prioritize, and align their lives and money around what is truly most important. Since leaving corporate America in the early 2000s, he has continued to lean into this calling and has loved every minute of it! Doug is passionate about walking alongside LifeGuide's clients and helping grow the business to make a lasting difference for its clients, team members, and the communities it serves. Doug is an Alumnus of Penn State's Smeal College of Business (Class of 1990) and an avid Penn State football fan.
What Doug says he loves most about his job:
"If I have to pick just one thing—it's everything! The best I can do is narrow it down to three. First, I love our clients! They are inspiring, fun, and so committed to making a difference. I love seeing them experience breakthroughs and discover the joy and fulfillment of living into their passion and calling. Second, I love the LifeGuide team. I get to work with a team of high-character, high-capacity professionals who are simply awesome to be around. They selflessly move mountains for our clients and firm each day. Finally, I love that LifeGuide helps support incredible organizations like New Life and Logos Academy Harrisburg—organizations making a real difference in the lives of families who need it most!"
Outside of work:
Doug lives in Carlisle, PA, with his wife, Geralyn, their two children, Josh and Sophie, and their spoiled Bernedoodle, Ellie. Doug and his family are long-time members of The Meeting House Church in Carlisle, where they enjoy leading a small group. Doug is passionate about participating in God's grand story and has a heart for coming alongside organizations that love and serve those who often get overlooked.
His favorite organizations:
The Meeting House
New Life Community Church
AWAKENHAITI
Young Life
Brethren Housing Association
Project SHARE