^
View your portfolio with Black Diamond Wealth Management
View your portfolio
As a LifeGuide full-service client, enjoy full, unlimited access to Black Diamond Wealth Management software. When you login, you'll be able to view balances, performance, and allocation of your LifeGuide managed accounts in one convenient location.
Login Now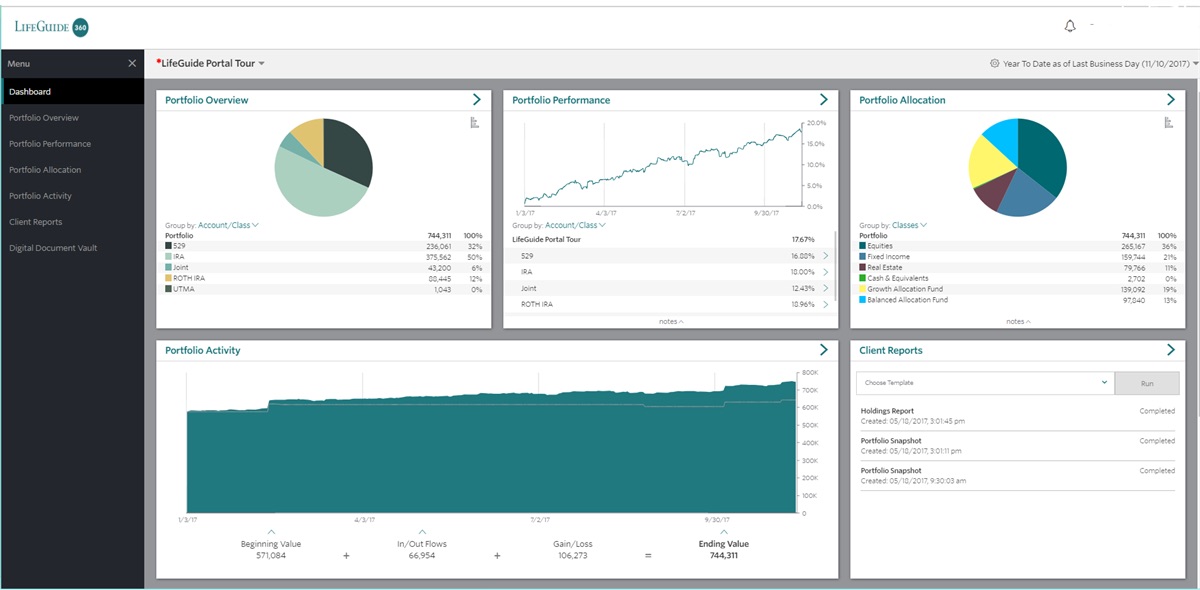 Easily monitor your LifeGuide managed accounts
As a LifeGuide full-service client, Black Diamond Wealth Management serves as an investment dashboard for your LifeGuide managed accounts. It allows you to monitor your investment portfolio—24/7! You can review account balances, performance, asset allocation, portfolio activity, and quarterly reports from your computer, tablet, or smartphone.
Secure and safe
We know how sensitive your personal information is, so we take your security and privacy very seriously. Black Diamond utilizes industry-leading security technology to guard your data. The software contains no account numbers, only account names. Because it is read-only, no one can open or close accounts, make withdrawals, transfer money, or make trades through Black Diamond.