^
Building a future with hope: BHA Spotlight
August 12, 2022 | Impact
At LifeGuide, we help our clients make an eternal impact with their finances. Like Jesus says in Matthew 16:26, "What good will it be for someone to gain the whole world, yet forfeit their soul?" We believe we are not owners of our wealth, but rather stewards; stewards called to live intentionally and generously.
Did you know that, simply by being a LifeGuide client, you are having an eternal impact in lives all across our community? That's because, in 2014, we created the LifeGuide Impact Fund as a way to support and magnify the efforts of organizations making a positive impact in their communities. Each month, we contribute a percentage of our proceeds to this fund.
Today, we want to highlight one of the incredible organizations our clients help support through the LifeGuide Impact Fund: Brethren Housing Association.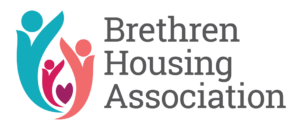 Based in Harrisburg, Brethren Housing Association (BHA) is dedicated to helping individuals and families experiencing homelessness achieve their God-given potential by providing a holistic program of stable housing, supportive services, and loving relationships. Through the LifeGuide Impact Fund, our clients are supporting life-changing programs such as transitional housing and life skills classes designed for moms experiencing homelessness.
Get to know more about BHA and how our clients are making a difference:
Want to learn more?