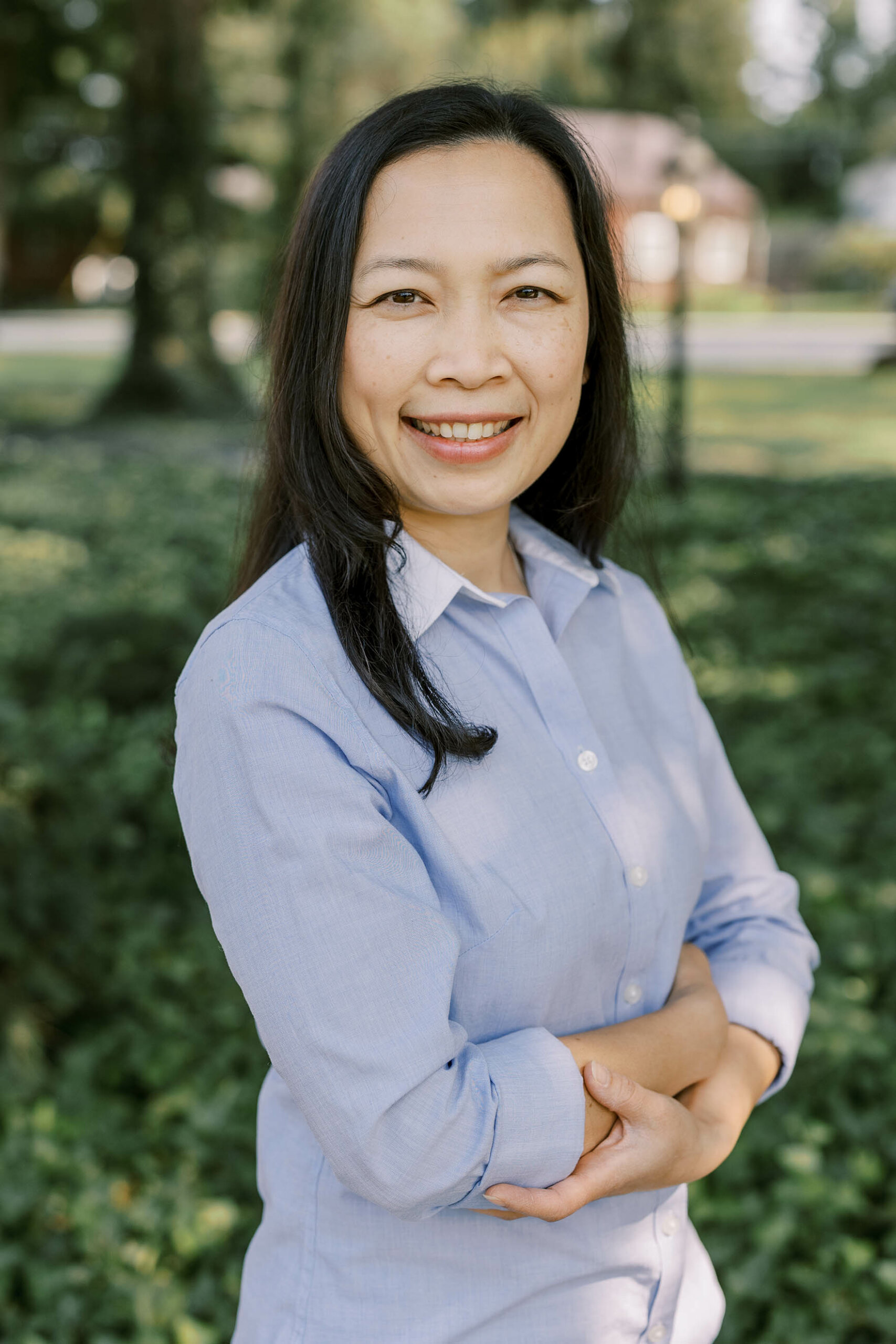 Ask Huyen About: Gardening, cooking, travel tips for Vietnam, and stories of training her Jack Russell Terrier, Charlie.
(717) 796-1700
Huyen Nguyen
Financial Advisor
a
Huyen's role:
Huyen serves as a financial advisor on Doug's advisory team. She helps her team construct clients' LifePlans by following up on action items and supporting the team with whatever needs arise. Huyen responds to service requests and client inquiries.
A bit about her background:
Huyen grew up in Vietnam and came to the United States for college in the early 2000s. She attended Duquesne University in Pittsburgh, PA, as an undergraduate. After graduation, she worked in wealth management for a short period of time before settling in as a dental insurance underwriter for eight years. In 2019, she returned to school to earn her Master's in Finance from Penn State. After her graduation in 2021, Huyen joined LifeGuide to follow her dreams of helping people enhance their quality of life through personal finance. She is especially passionate about helping single parents and their children.
What Huyen says she loves most about her job:
"I love being a part of a team that helps make clients' dreams come true. I enjoy helping clients form strategies to solve problems that will eventually enhance their lives, giving them peace and freedom."
Outside of work:
Huyen resides in Mechanicsburg with her husband, Patrick, and their two children, Andrew and Katie. She enjoys spending time with her family, arranging fresh flowers from her garden in the summer, and being in nature. One of her newly found challenges is watercolor painting. She attends West Shore Evangelical Free Church in Mechanicsburg.
Her favorite organizations:
NETwork Ministries
Christian Residential Opportunities and Social Services (CROSS)
Brethren Housing Association