^
Income & Asset Protection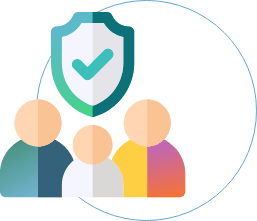 No one anticipates the unexpected to happen to us or our family.

Pre-mature death, injury, or illness can change your life in an instant. It is important to put in place the correct type and amount of insurance to protect your future. We help you determine the amount of risk you are comfortable taking and help with appropriately insuring the rest. Navigating insurance can be difficult. You don't want to be surprised by "the fine print" if the unfortunate happens. We take the time to understand the details and clearly explain them to you. If you do need to file a claim, we will walk with you through the process.
Our insurance services include:
Comprehensive family protection analysis
Enrolling in Medicare support services
Medicare Part D prescription selection and enrollment
Life needs analysis and insurance plans
Disability needs analysis and insurance plans
Long-term care needs analysis and insurance plans
Medicare Supplement insurance plans
Medicare Advantage insurance plans
International travel insurance plans
International missionary health plans
Small business key person and continuity plans
Small business buy/sell agreement funding plans
Helping you achieve financial peace, freedom,
and a lasting impact.
---
Let's Get Started