^
TD Ameritrade Account Access
AdvisorClient.com is TD Ameritrade Institutional's secure client website that allows you to view your investment accounts held at TD Ameritrade Institutional and managed by LifeGuide Financial Advisors. Information that is available on AdvisorClient.com is account balances, transactions, statements, trade confirmations, tax documents, communication preferences (paper or electronic), beneficiaries, and research resources.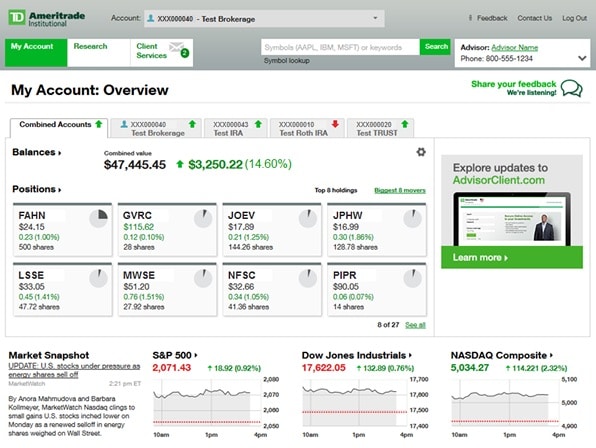 Helping you achieve financial peace, freedom,
and a lasting impact.
---
Let's Get Started